On Wednesday, September 15th The Little Bowden Society held their first members meeting since lockdown with a 'Taste the Difference' wine tasting evening, at the St. Nicholas Church Hall, Little Bowden.

The evening was organised by members Kevin and Irene Millard.

The members and guests present enjoyed a short quiz, video presentation, then tasted 'new world' and 'old world' wines, plus wines from different supermarkets for comparison. Non wine drinkers had a choice various orange drinks for comparison.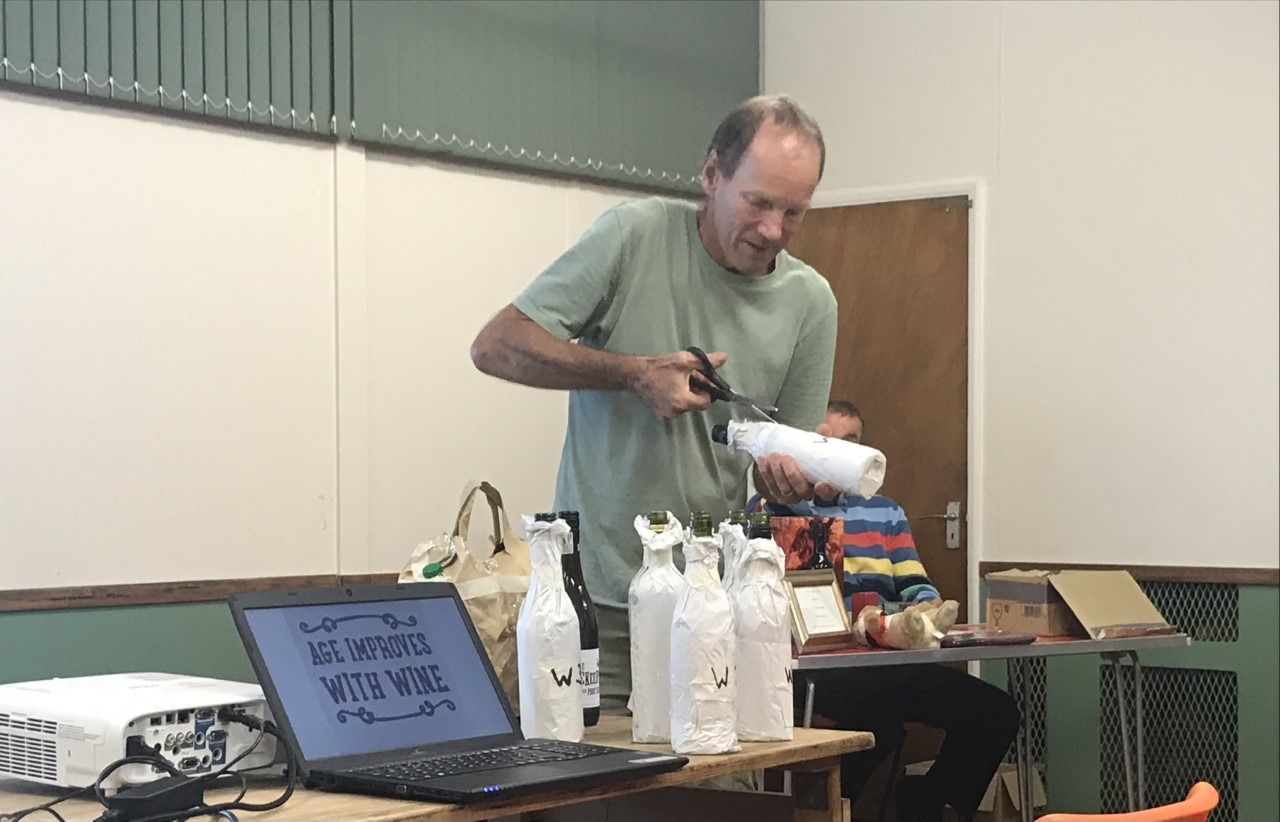 Pictured is Kevin Millard revealing the identities of some of the wines tasted.