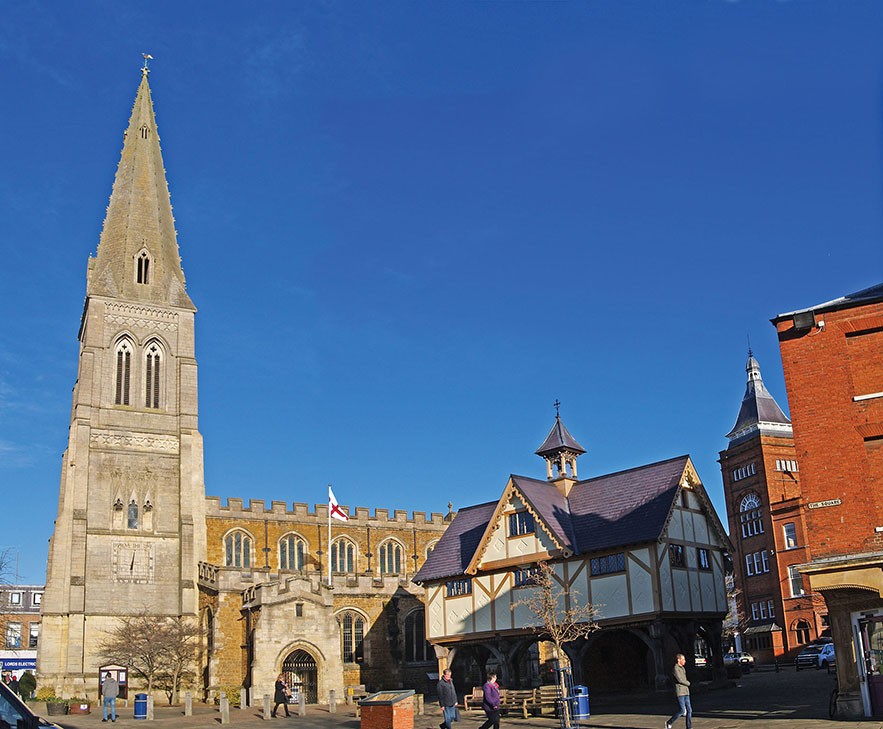 The Civic Society was formed in 1961 as a result of interest in the new Civic Trust movement by local Rotarians, who then formed a Steering Committee to start the Society.
The Civic Trust had itself only been founded in 1957, so Market Harborough was one of the earliest Societies in the movement. Stamford was the first in our region, and much advice was given in the early stages.
Records show the first Steering Committee meeting was held at the Old Grammar School on 15th February, 1961 at 7:30 p.m. Mr. W. Royle , President of the Market Harborough Rotary Club presided at the meeting. The first committee was formed as Mr. Wallis Coales, Chairman; Mr. Alec Riddett, Hon. Secretary; other Committee members Maurice Saunders, Bert Norman, E. Page, J. G. Barlow, A. Tuck, Mrs. Peggy White, Mrs. J. Livesley, N. Ward and D. Callow. The meeting closed at 8:45 p.m., having arranged for the Secretary to fix up the first formal meeting of the Civic Society in due course.
Following the formation of the Society certain matters were decided upon, and a constitution formulated at the first committee meeting on 1st March, 1961. Membership cost 10 shillings (£0.50) with about 40 members joining (many of which were also Rotarians). Alec Riddett, being an artist, designed the first headed notepaper.
An early report shows the viewing of a film in the Harborough Theatre of the facelift of Magdalen Street in Norwich, which "fixed enthusiasm" of the Society, traders and the Local Council to look at the same for our Church Street - which was quoted as being only a "rather run down back street". Thus it can be said that
The Society started on a positive note, rather than by negative annoyance to local planning decisions that prompted many other Societies into action.
Improvements to Church Street were financed mainly by the traders themselves, and was officially unveiled by Col Penn Lloyd (subsequently to be President of our Society), then Chair of the Leicestershire County Council, on a platform erected outside No. 2 Church Street. Today Church Street is thriving with many interesting shops and businesses.
In 2011 the Civic Society celebrated its 50th anniversary and to mark this occasion a dinner was held in May of that year at the Angel Hotel. The guest of honour and speaker was Paula Ridley, Chairperson of the Civic Voice.