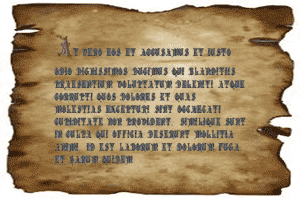 Available from Absoluta Nugarum Publications of Market Harborough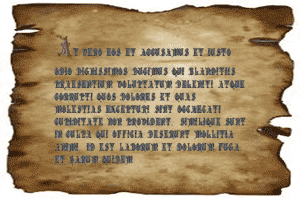 Regrettably this is the only picture of Odo's manuscript that is available.
The original is so fragile and valuable that the Record Office will not allow further examination.
The Branch was conceived when Walter found the 13th century manuscript "Pygges and Pastymes" in the Leicester County Records Office. Upon translation he decided to resurrect the ancient pastime of teaching pigs to sing, and has now been joined by Gina in this historic recreation of a long forgotten Leicestershire sport.
Both Gina and Walter's families have long connections to the Harborough area; Gina belongs to the well known brewing and distilling family and Walter is a descendent of the early carpet weaving Wall dynasty.
Gina has found that the Tamworth breed is most suitable for training as it is descended from the old indigenous species, the Old English Forest pig which Friar Odo describes in his manuscript. The Tamworth has maintained this status because at the end of the 18th Century, when many native breeds were "improved" by crossing them with other stock, the Tamworth was not deemed fashionable and hence left alone. It is now therefore the oldest pure English breed.
I
Note 1: Before joining this Branch you will have to undertake training to obtain a PCHC (Porcine Care and Handling Certificate)
Note 2: The following songs have been declared unsuitable for Pigs by the International Hog Calling and Pig Singing Society
"What's Good?" by Lou Reed
"Piggies" by the Beatles
"Incomin' Bacon" by Zack Attack
"Muskrat Love" by the Captain and Tennille

Our current project is to train our five year old Sow Gloria to sing the classic Pink Floyd number "Pigs on the Wind" from their 1977 concept album "Animals"

The film below shows Gloria singing one of her favourite numbers


Listen to Gloria singing on You Tube.......some of the notes may be correct but not necessarily in the right order

.