After the 1301s were decommissioned, a few control panels made guest appearances on TV and in Films. Some have appeared in James Bond movies. The examples are from a BBC production of "Blake 7" Episode 2 "Space Fall" produced in 1978, a Dr. Who episode, two James Bond films "The Man with a Golden Gun" , "For your Eyes Only", with Peter Cushing in "The Satanic Rites of Dracula" , and Peter Sellers in "The Pink Panther Strikes Again"
Blakes Seven
---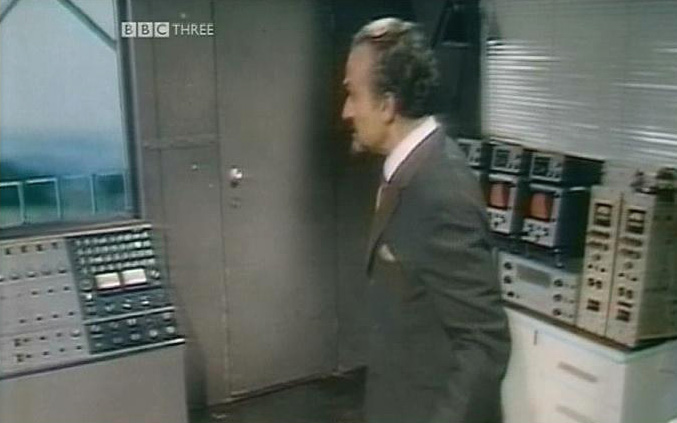 The Dr Who episode Terror of the Autons
---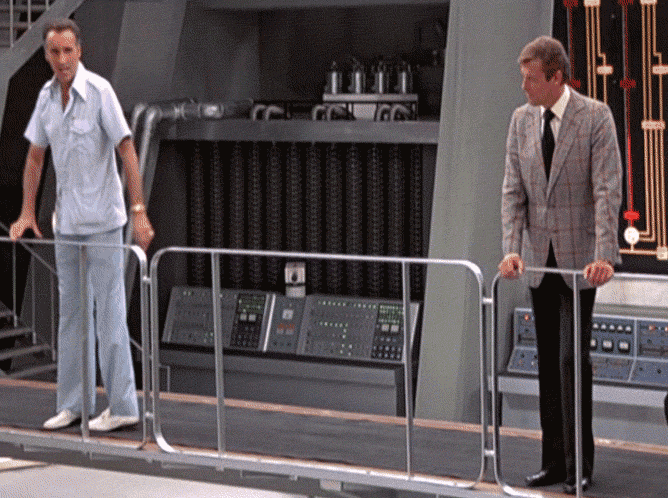 The Man with the Golden Gun
Starring Roger Moore, Christopher Lee, Britt Eckland and an ICT 1301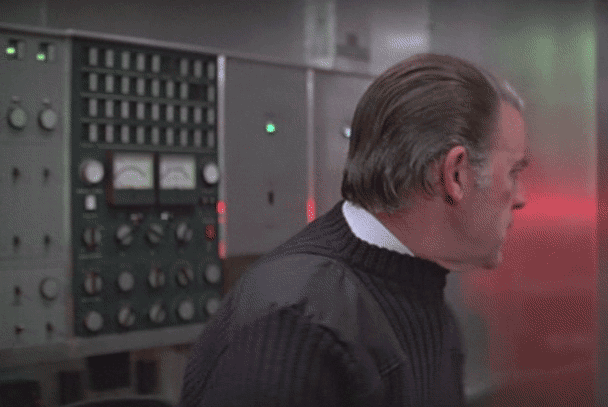 For Your Eyes Only (1981)
---
The Pink Panther Strikes Again 1976

With Peter Sellers, Herbert Lom and a 1301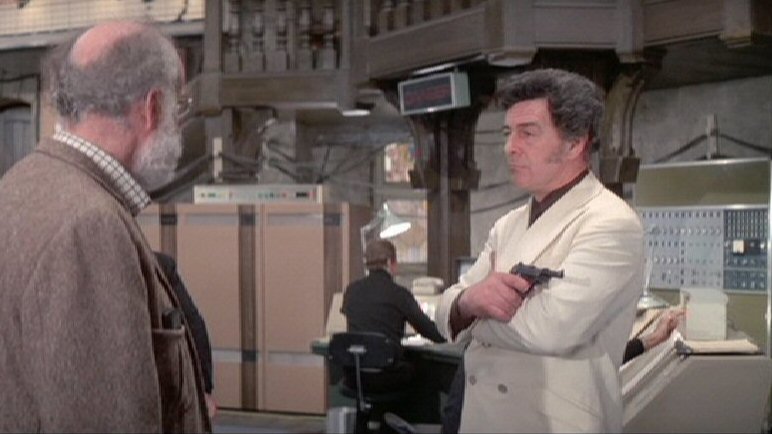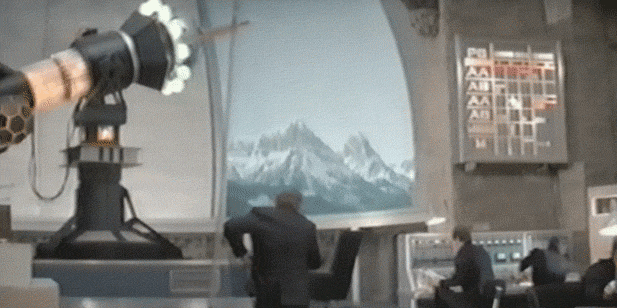 ---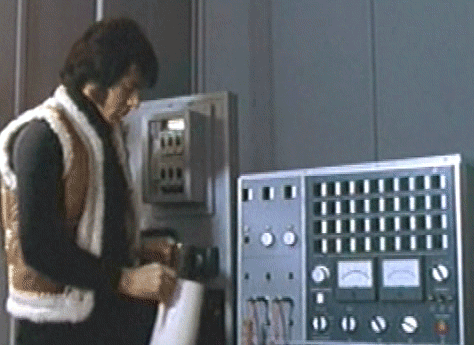 Satanic Rites of Dracula
A 1974 Hammer film with Peter Cushing, Christopher Lee and a 1301.
This film was released in the USA as "Count Dracula and His Vampire Bride"
---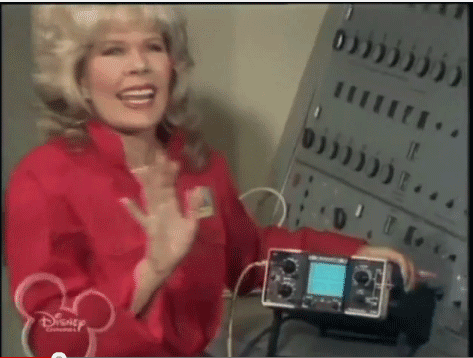 Loretta Swit singing "I feel the earth move" in episode 502 of the Muppet Show first shown November 15 1980
---
See the Links page for more ICT 1301 enthusiasts.